Thinking of hiring a skip? Here are some ground rules...
Whether you're a builder hiring skips for a construction project, or a home owner needing a skip for tidying the garden or home, it's always important to know what to expect when finding the right skip for you.
Sometimes the skip hire business seems geared towards dealing with customers that know exactly what they want and how the process works, however the guide below will help you understand the process and order the right sized skip for the job you want to do.
What size skip do I need?
There are a wide range of skip sizes available so be realistic when you work out how much waste you need to get rid of. You'll save time and money hiring a skip that is slightly too large rather than hiring one too small and having to call for an additional skip. More importantly, overloading a skip is illegal - if the full skip is too heavy then it might not be taken away, so it's better to be safe than sorry:
4 yard skip: holds 4 cubic yards; suitable for 30-40 bin bags or a small kitchen or bathroom refurbishment.
6 yard skip: one of the most common skip sizes for DIY or building projects; suitable for 50-60 average bin bags, or an average size kitchen (broken down).
8 yard skip: commonly used for residential refurbishment projects, shop refits and office clearances; suitable for 60-80 bin bags. This is the biggest skip available for heavy waste such as soil, rubble and concrete.
12-14 yard enclosed skip: enclosed skips are recommended for the prevention of waste material blowing away, or food waste to contain odours and rats on sites. Usually used for refurbishment works or large house clearances.
14 yard skip: used for refurbishment works or large house clearances; suitable for 100-120 bin bags.
16 yard skip: light, bulky waste items, suitable for 120-140 bin bags.
16 yard roll on/off: light, bulky waste items, suitable for 120-140 bin bags.
20 yard roll on/off: heavy load skip for construction waste and general waste: shop refits, etc.
30 yard roll on/off: suitable for shop fitting, general factory waste, large construction sites, etc. Strictly no heavy waste.
40 yard roll on/off: designed for lighter waste such as wood, metal, plastic, large bulky items and general light residual waste. Strictly no heavy waste.
Recommendations of your required skip size can be supplied by our team.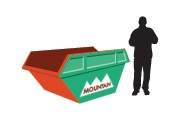 4 yard skip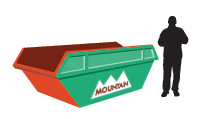 8 yard skip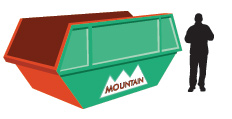 16 yard skip
What can I put in a skip?
The best answer is what cannot be put in a skip. Here are some common items that are not allowed to be disposed of in a skip:
Liquids
Oil, petrol, diesel
Paint and cans of paint
Fluorescent tubes
Gas bottles, gas canisters
Asbestos
Electrical appliances and equipment, TVs and computer screens
Batteries
Tyres
Fridges, freezers, air conditioning units
Plasterboard
Hazardous and toxic materials
Clinical or medical waste
We are however able to advise you on how to dispose of these wastes, so please call the team.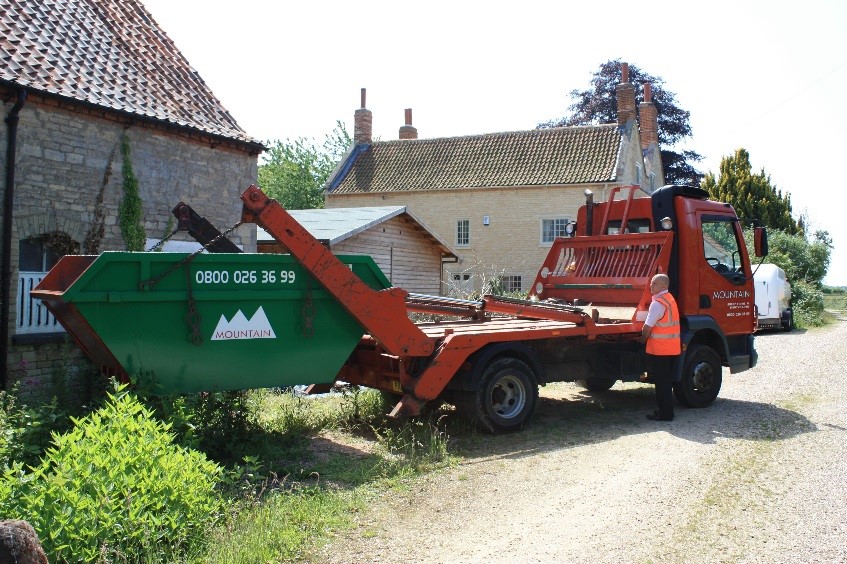 Are there any access issues for skip lorries?
As a guide, your drive or skip location needs to be 2.75 metres wide (8.5 ft.), and bear in mind that the weight of the skip lorries are at least 7.5 tonnes so the ground needs to be durable enough to endure that sort of pressure. If your dedicated area is not feasible then the skip may need to be put on the road which will require a skip permit (see Do I need a skip permit or license below).
Will a skip damage my driveway?
Soft tarmac and block paved driveways can be occasionally marked or damaged when placing skips on them; heavier skips require stabilising equipment which could also potentially cause damage. This can normally be avoided by placing scaffold planks or larger pieces of wood where the skip is to be dropped. See FAQs.
Do I need a skip permit or license?
If you're putting a skip on a public road or pavement you will need a skip permit (sometimes called a skip license). Failure to do so could lead to your skip being removed before you've even used it and more than likely liable to a fine.
Skip permits are issued by councils and on average takes 3-4 days to arrange with a maximum duration of permit being 14 days, so if you're hiring a skip make sure to allow some extra time for this in your planning. Apply for your permit here.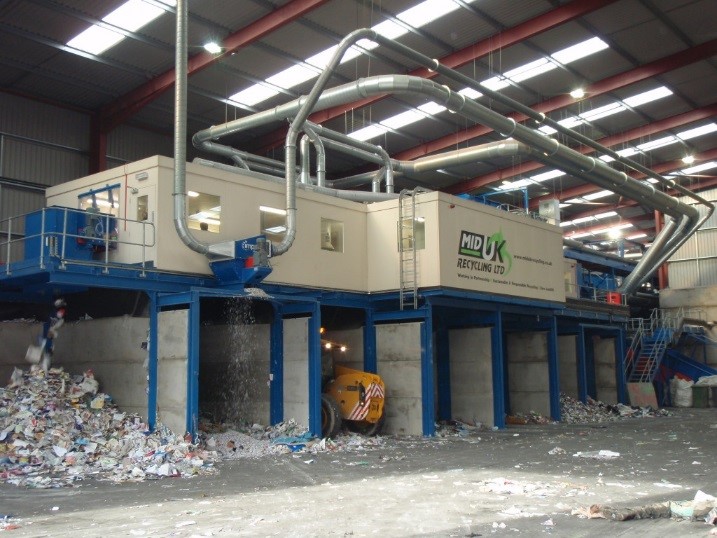 How long can I hire a skip for?
The length of time you need to book a skip for is usually flexible depending on the supplier, as is the pick-up date. However if the skip is located on the street make sure that your permit and any other parking suspension fee is in place for that duration.
What happens to the rubbish I put in a skip?
When collected, your waste will be taken to Mid UK Recycling which manages local waste management recycling for the area and offers an alternative to landfill. Using mechanical and optical sorting, they are able to separate most mixed waste streams and make them ready for recycling or energy generation.
To book your skip click here, or to talk to our team, contact us.